We Produce Innovative Media with a Faith Focus
We are part of a rich regional legacy of great Chicago storytellers, such as Carl Sandburg and Studs Terkel. That legacy is woven into a civic landscape that is enriched by contemporary storytellers, such as Kartemquin Films, The Second City, and WBEZ's This American Life.
More than any other American city, Chicago is identified with this tremendous narrative heritage. The Sunday Evening Club has been an active participant in that regional heritage for more than a century.
We gave Jane Addams the opportunity to talk about Hull House. We invited the Reverend Dr. Martin Luther King to Chicago — seven times — to speak on our stage. Over the many seasons of 30 Good Minutes, we invited countless Chicago businesspeople to speak about their core ethics and values.
We center on Chicago and the greater Chicago area for the majority of our programming. Nevertheless, many of our programs have a national and international reach.
Over the past 20 years, we have received a variety of awards in programming. Click here for a comprehensive list.
Television Documentaries
Our television documentaries for public broadcasting stations premiered first in the Chicago market through WTTW. They were then made available to other major PBS markets in the nation. They are also available for streaming on the internet.
RAdio Programs
Our radio programs are distributed nationally through PRX – the Public Radio Exchange. They are formatted to fit National Public Radio broadcast standards. Our chief audience centers are currently in California, New York, and Illinois.
Live Events
Our live events are conducted throughout the greater Chicago area. We have established partner relationships with venues across the city, as well as in the collar counties around Chicago, to host our forums and public discussions.
Legacy Program
Our legacy program, 30 Good Minutes, was a television program produced for more than forty years by the Chicago Sunday Evening Club. It was broadcast throughout the Chicago area on WTTW, Chicago's public television station.  All programs are available on the Internet free of charge.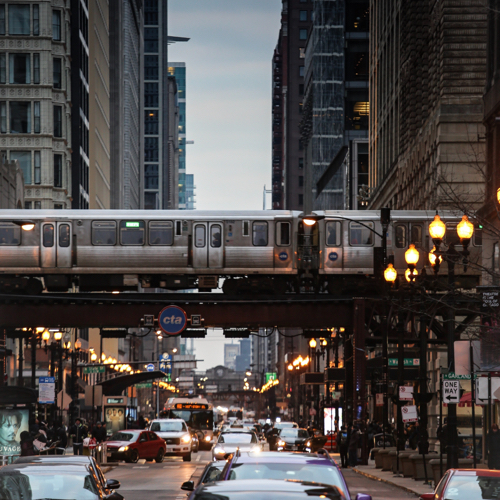 The Work of the Chicago Sunday Evening Club
Examining vital civic and social issues through a lens of faith, the Chicago Sunday Evening Club seeks to transform the lives of individuals, and the world at large, by turning belief into action.
MISSION
We tell stories that inspire people to put their faith into action to make Chicago better. The Sunday Evening Club creates innovative, faith-centered engagement with important issues through live events, radio, television, and new media.

We love Chicago, and work to build lasting relationships of trust and goodwill among all citizens, with particular attention to the business community of the city.

The focus of every effort is to help people put their faith, in all its variety, into positive civic action to make Chicago better.
HISTORY
Since 1908, the Chicago Sunday Evening Club has convened gathering and created innovative, faith-centered media.
From live events to radio to television and into the new media of the twenty-first century, we continue to seek revival and inspire people to put their faith into action for the betterment of our common civic life.