Uniting People of Faith for the Good of the City
Chicago Sunday Evening Club is a faith-focused organization of business and civic leaders that seeks revival and promotes the moral and religious welfare of the city. It serves as a spiritual catalyst throughout the Chicago area to inspire people of faith to join together for the building of a good and great city. 
Who We Are
Since 1908, the Chicago Sunday Evening Club is a Christian community of Chicago area business and civic leaders dedicated to promoting the religious and moral life of the city. Currently, the Club's primary activities are convening conversations to raise awareness of vital issues facing the Chicagoland area, and grant making to organizations that address problems through a lens of faith, or otherwise beautify and elevate our common life.
The Chicago's Sunday Evening Club stands on this shoulders of men and women devoted to its mission, but are grateful for contributions through direct giving or support of our events from likeminded donors.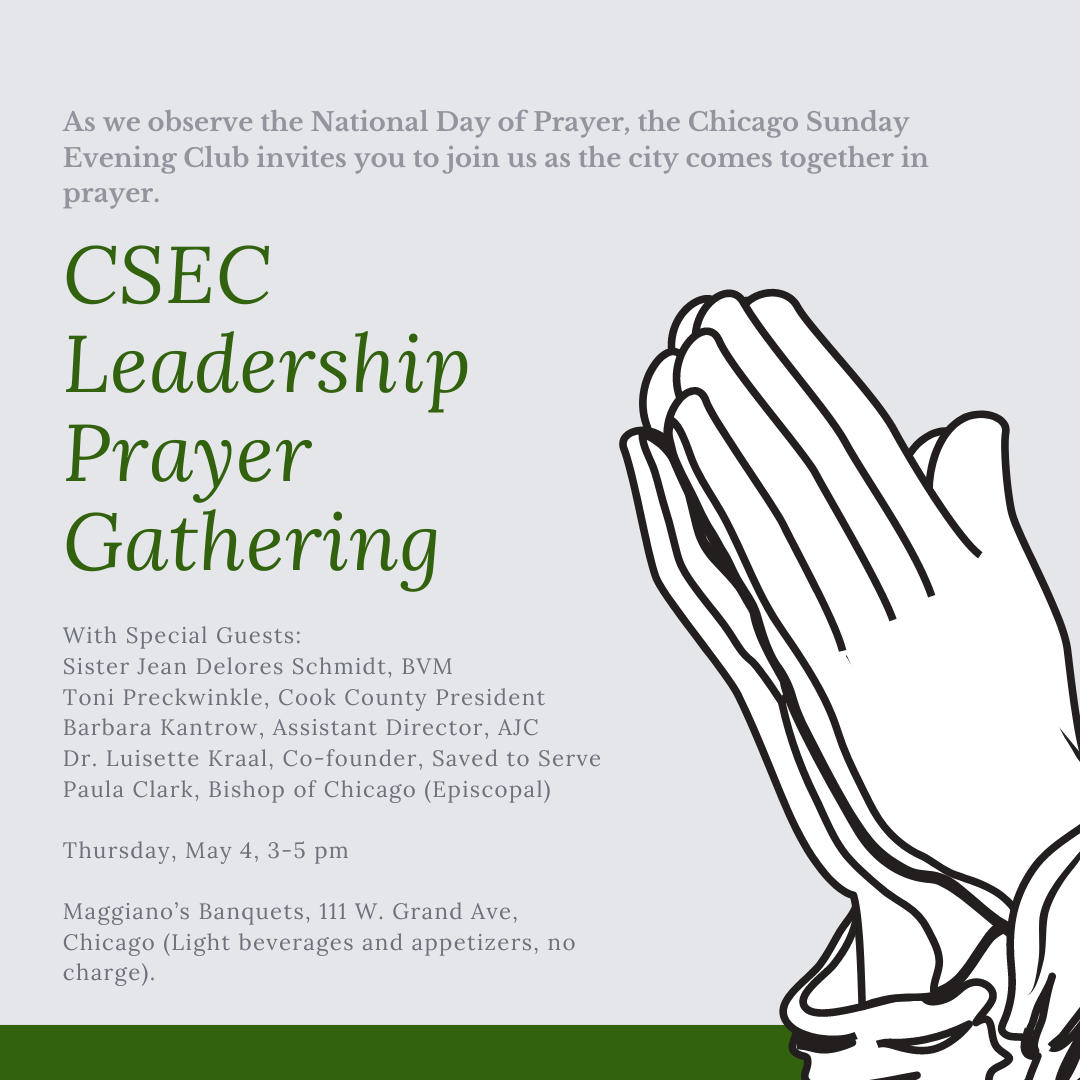 Thursday, May 4 | 3-5 pM | Maggiano's Banquets
As we observe the National Day of Prayer, the Chicago Sunday Evening Club invites you to join us as the city comes together in prayer.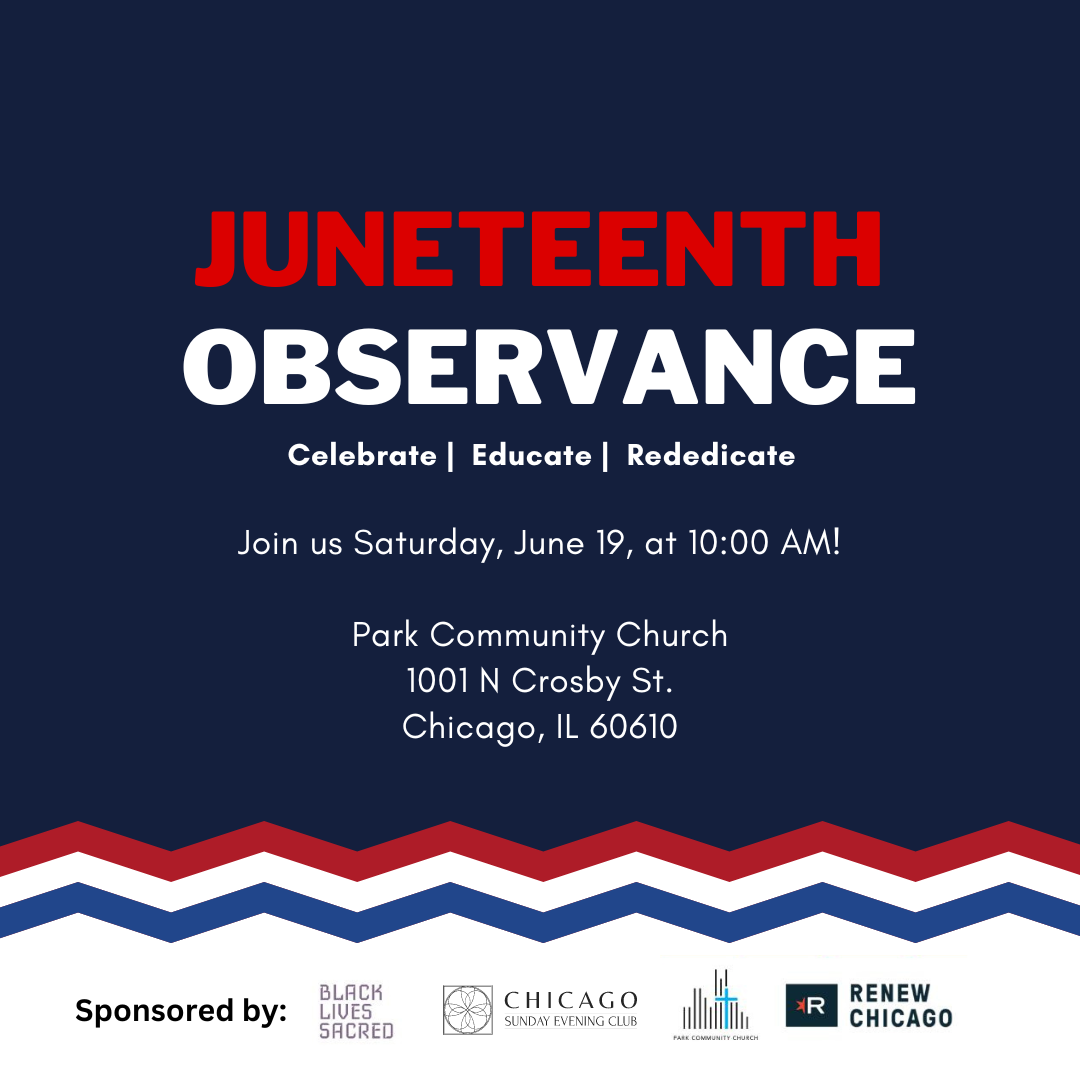 June 19, 2023, 10 AM | Park Community Church | Chicago, IL
We celebrate a milestone in the history of the African-American people, educate ourselves on progress made and the great work that remains, and rededicate our lives to Dr. King's vision of the beloved community.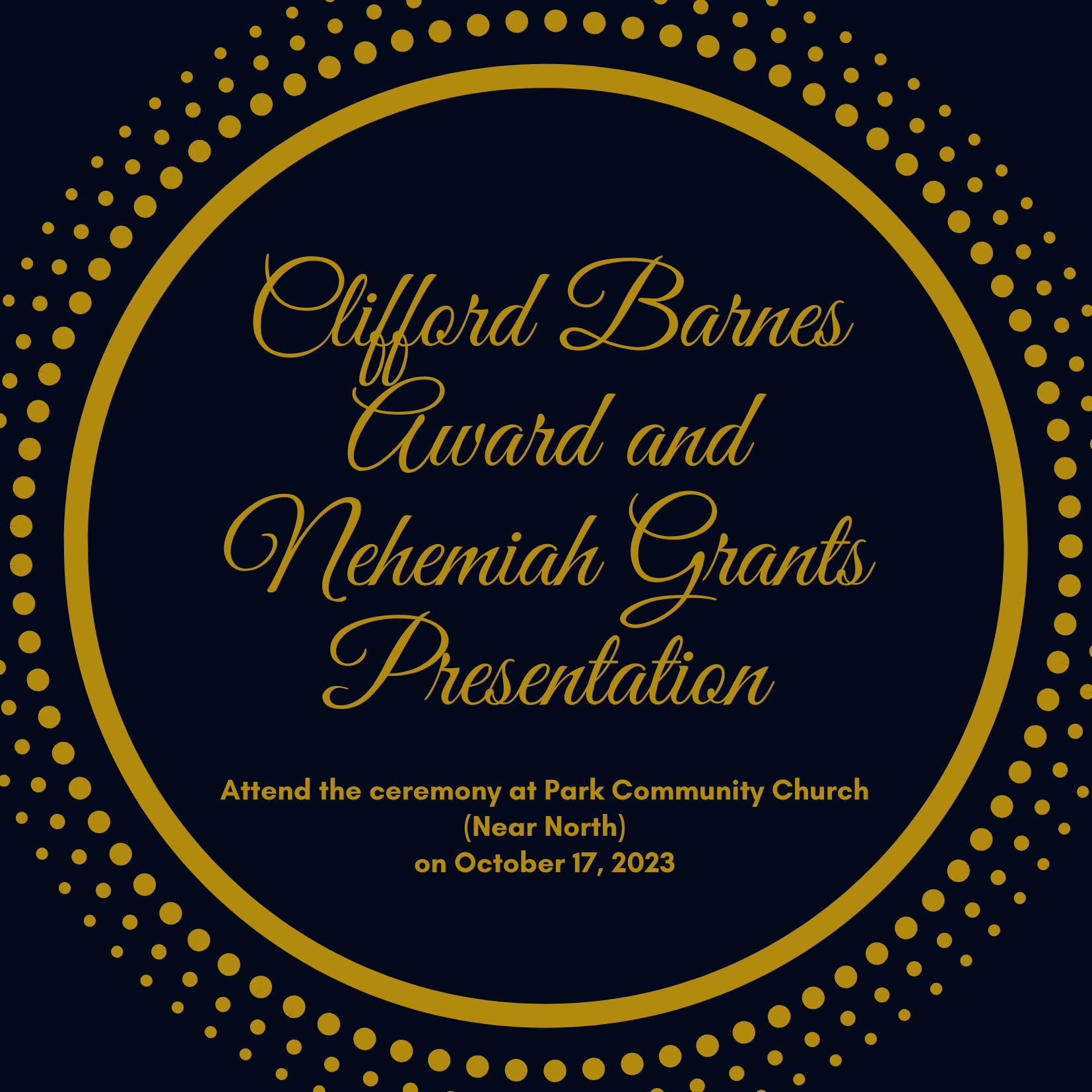 October 17, 2023 | Park Community Church | Chicago, IL
Join us for our annual luncheon where we present our annual Clifford Barnes Award and Nehemiah Grant to our recipients. More information to come soon!